Gelato One
HOW IT WORKS IN 6 EASY STEPS

Raise funds by asking your family and friends to order our take home 1 and 2 litre tubs!
For more information
call us on 9716 4488

or enquire here

Step 1
Phone to make your enquiry

Step 2
We will supply an order form for you to give out

Step 3
Copy order form and distribute to family and friends

Step 4
Return order form to Pure Gelato to be invoiced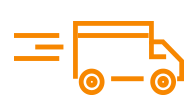 Step 5
Gelato tubs will be delivered to your door prior payment

Step 6
Celebrate your profits!!!