Welcome to the world of Pure Gelato, manufacturers and distributors of award winning Gelato since 1994
Take 2 enthusiastic, bright eyed young men, skilled in the art of gelato making. Let them loose in a kitchen perfectly set up to make gelato by the tub loads. Add to this a pantry stocked with a huge array of delicious ingredients from choc chips, fresh cream to the ripest of fruits and what do you get….a mind-blowing, gelato flavour creating session like you've never seen!
This flavour-creating mind storm happens a couple of times a year at Pure Gelato. Wives, children and staff wait patiently outside the door, while Joe and Alfredo lock themselves away for days on end. The time of day is irrelevant to these enthusiastic two. They are only aware of the passing day by meals left just near the door. No one wants to disturb them. They are on a mission!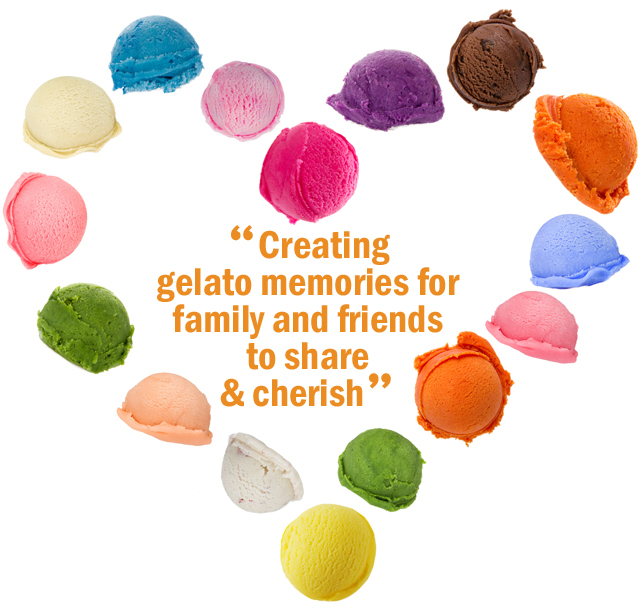 It's not incorrect to say that gelato is our life and our passion. We have a vision, and it is not a small one…Our vision is to be regarded as the finest and most reliable gelato manufacturer in the country. And in order to achieve this, we take the same level of passion for flavour-creating and apply this to the way we treat our customers whom we value dearly, every single one of them. In fact as a family business, we see our team and customers as just an extension of a very, very, very large Italian family.
However, unlike an idyllic Italian household, where life is sweet and carefree and where no one needs to worry about getting anywhere on time, we are big on timeliness and quality. At Pure Gelato, we operate efficiently to ensure the highest standards of quality are achieved with reliability each day and every day.
flavour spotlight
Blueberry
Cream!!!
The sweet tartness of blueberries whipped into a mouth watering creamy delight. Fast becoming a favourite!