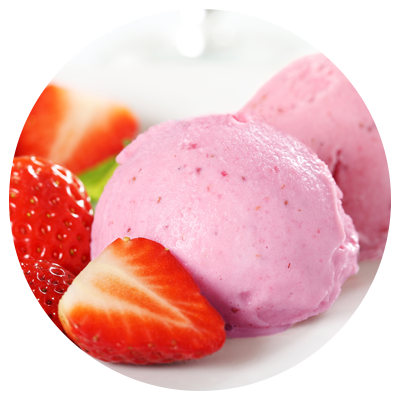 Dairy Free Gelato Cakes. Now you can enjoy an amazing selection of yummy gelato flavours … WITHOUT DAIRY!
Gelato is our life and passion here at Pure Gelato so ensuring that we can spread the love and extend our range of products to those following special diets is very important to us. Nut free, sugar free, lactose free, egg free, gluten free and dairy free, we want to show you that your diet does not need to be so restrictive that you can't enjoy a dessert too.
If you are following a dairy-free diet – either because you are allergic or intolerant to dairy, then there are dairy-free gelato cakes here at Pure Gelato you can choose* from that will help you stick to your dairy-free regime.
Discovering that you are allergic or intolerant to dairy products can seem difficult to start with, but with a little careful shopping and reading of ingredient labels, it can be easier to eat dairy-free than you imagine. You might also want to avoid dairy because you are following a particular diet or way of eating.
If you have a dairy allergy or intolerance, or you are avoiding dairy in general we make a number of dairy-free gelato cakes that mean you don't have to miss out on delicious desserts.
Our blackcurrant, blood orange, kiwi, peach, pineapple, kiwi, lychee and strawberry gelatos are oozing with pure fruit that we hand select. You won't miss the dairy in them at all.
We put the same care into our dairy-free desserts as we do our other gelatos and they are expertly mixed and churned to ensure a deliciously smooth taste and texture. Our pure fruit gelatos make a very refreshing end to a meal.
But if you want a flavour other than fruit, our champagne and chocolate sorbet flavours offer a more decadent option for dairy-free desserts. The champagne and chocolate flavours can add a proper celebratory feel to your event – why should going dairy-free mean you have to miss out on a celebration after all?
Whether you are looking for a dairy-free dessert or gelato for yourself, or you want to stock up on dairy-free options for visitors, children and parties so that you always have a stand-by dessert, Pure Gelato has the perfect pudding for you.