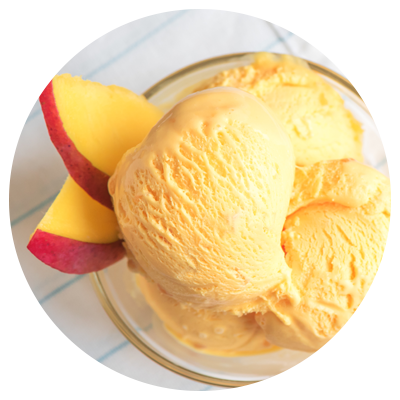 Sugar Free Gelato. Now you can enjoy an amazing selection of yummy gelato flavours … WITHOUT SUGAR!
Sugar-free? We think you're sweet enough already so here at Pure Gelato we have a number of delicious products to suit this requirement for desserts without sugar. Whether you have diabetes or you are trying to cut down on sugar in your diet in general, Pure Gelato offers a range of options so that you don't need to skip dessert entirely.
Diabetes means you need to keep an eye on your sugar intake, as sugar intake affects blood glucose levels and good blood glucose control is necessary for good health and avoiding the complications that can come with diabetes, such as nerve damage or eye problems.
Choosing sugar-free desserts gives slower rises in blood sugar levels after eating and makes the control of blood glucose easier to manage.
If you just want to cut down on sugar in your diet in general – perhaps because of concerns about pre-diabetes or weight loss, a sugar-free gelato is the perfect choice. Sugar-free gelato is made with Stevia, so less calories than gelati made with sugar so they can fit in with a healthy eating, restricted calorie plan when eaten in moderation.
In addition, finishing up a meal with a little special sweet something can provide that certain satisfaction – helping you to stick to your diet or sugar-free eating plan in the long run.
And of course sugar-free gelato is great for the kids, who aren't likely to notice that lack of sugar in the dessert they are eating. If you don't tell them, we won't either!
There is no need to sacrifice taste and quality if you opt for a sugar-free dessert such as those in our range of sugar-free gelato cakes. We make five different sugar-free desserts – diabetic chocolate, diabetic hazelnut, diabetic lemon, diabetic mango and diabetic pistachio gelato.
The sugar is taken out, but nothing else is. Our Stevia gelato is made to the same high standards as the rest of our gelato range – using only delicious, fresh ingredients expertly churned. We wanted to give people who have diabetes, or who want to cut down on sugar, choices when it comes to an after-dinner option that is sugar-free.
Why stick with one sugar-free gelato when you can choose from five different, delicious flavours? And if you have other dietary considerations to take into account, our diabetic lemon and mango flavours are gluten and dairy free too.