Gelato Run
HOW IT WORKS IN 6 EASY STEPS

Set up a fully functional gelato stall at your next event. Includes gelato freezer & generator, eye-catching umbrella, cones, tissues, cone holder, your choice of 7 gelato flavours, delivery and pick up.
For more information
call us on 9716 4488

or enquire here

Step 1
Phone to make your enquiry

Step 2
Confirm dates available for your event. We will then email you a booking form to complete and return

Step 3
Arrange payment prior to delivery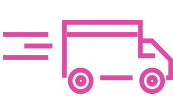 Step 4
Your freezer is delivered on your nominated date and time

Step 5
Manage the gelato bar

Step 6
Celebrate your profits!!!